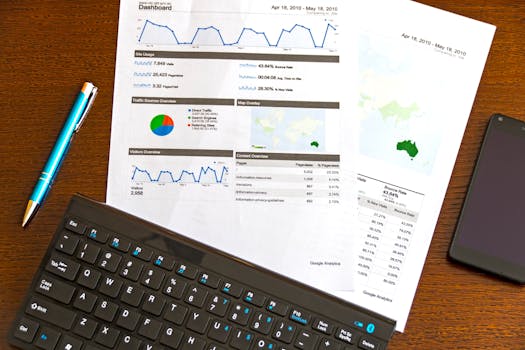 At a recent networking event, a colleague and I were talking to an experienced business woman about her particular networking group. The woman couldn't believe that a lot of new business owners came to the group and didn't have a business plan. We agreed that it was very surprising and as we were walking away looked at each other sheepishly and asked: Do you have a business plan? As we both shook our heads no I began to think – is a business plan important?
A business plan is a guide that outlines your business idea in a written working plan of action. This document not only helps you to clarify exactly what your business is and how you want to run it but also describes how you will manage and grow it in the future. The business plan can be any length from a hundred pages to just a few well-written strategic items – even a small plan can help present your idea and goals clearly. Writing the plan forces you to think about how you will handle every aspect of your business. It can assist you to identify both weaknesses and opportunities that could arise and help you prepare strategies to deal with them before they actually happen. Having a prepared plan in place shows you have thought about the risks and can convince people to hire you or invest in your company.
Most plans usually consist of an outline of the business concept, the marketing plan, and financials. Adding the following sections may prompt you to really think about all aspects of your endeavor and develop a clear and comprehensive plan forward:
Executive Summary – summarize your business set the tone for the entire document. Include an overview of the whole operation, what you plan to provide or sell, your target market, how you will manage and operate the business, and financial projections. Keep it concise and informative as you will have a chance to provide details in later sections. Include your future vision to show your goals and how you hope to develop the business in the years to come.
Business Description – describe the exact services and products you plan to sell and how these things fit into the marketplace both historically, now, and in the future. Include strategies to reach any goals you mention – not just what you want to do, but how you plan to get there. Ensure the description is easy to understand not only for investors but for anyone that might want to use your services and products.
Market Research and Planning – detail how you plan to market your product or service. Include all advertising strategies, sales plans, and competitive pricing. Show that you have done your research by describing any competitors in the market and how you can prove your product or service will do better. Remember to add historical, immediate, and projected future sales forecasts. Review your target market and ideal customer.
Operation and Management – outline exactly how you will operate and manage the business. Include the legal structure, key players in all management positions, day to day operations, plans for the future, and how you plan to address risks.
Financial Plan – provide all supporting financial documents, start-up costs, how funds were procured and used, and detail the projected financial future of your business. If you want to attract investors or need a loan add any relevant information about how much money you require, how you will use it, terms of payment, and how you will to mitigate risks. This section is where you want to show how you plan to make a profit -make it clear using statistics, facts, and detailed plans.
Appendix – add all supporting documentation in this section. Some things you may want to incorporate are resumes, store floor plans, equipment that you own, business items you need to buy, financial graphs, licenses, patents, etc.
Many websites offer free business plan templates. Remember to customize any template so it includes everything you want to say about your business idea. You could also hire a professional business plan writer with experience in market research and business writing.
Even if your business is small (just you) and you only provide one service (for example, writing) you may think you don't need a business plan. But, remember a plan not only is used to attract other people to invest in or buy your service. The most valuable part of the business plan can be the fact that you must clarify exactly what you want to do, how you plan to do it, and what adjustments you need to make to move your business forward.
The next time I am at a networking meeting and someone asks me about my business plan I will either ask for help in developing one or be able to discuss the one I already have in place!